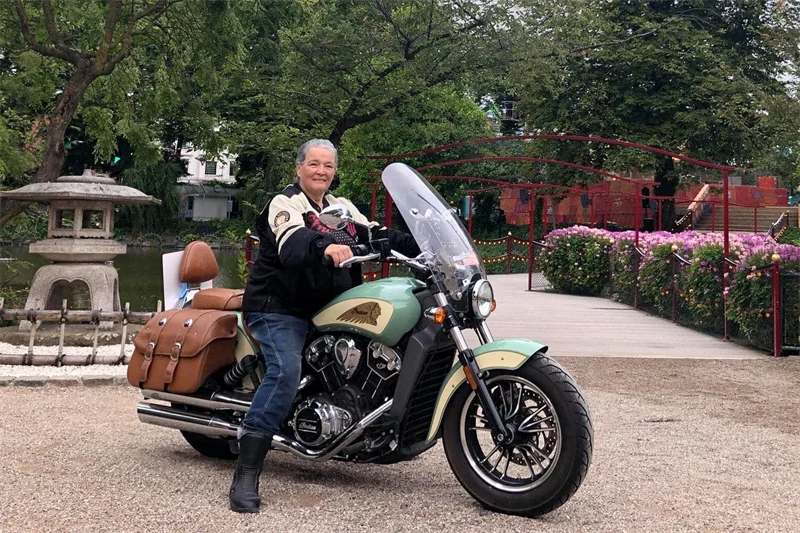 Aase Bonde, 76, drives her Indian through Denmark to raise money for a village in Burkina Faso
While many Danes are on holiday, Aase Bonde, 76, has decided to spend her summer raising money for the village of Tourouba in Burkina Faso. Their dream is to create clean water and water supply for a vegetable garden - on the day their dream comes true, the village's 3,000 inhabitants will be able to take care of themselves.
"Even though many people are concerned about the pandemic, it's still important to help other places in the world, and it's always been my goal to help in Africa - it's never too late," Aase smiles, looking at her age. That's why she spent two weeks in Denmark to raise money on her Indian and prove that "it's never too late to do what you love and change something in the world." I was lucky enough to be able to borrow this beautiful Indian from the dealer in Horsens who wanted to support my project".
It is not the first time that Aase has helped in Africa, which has been her great dream since she studied nursing at the Senderjyske Sygeplejeskole in Sanderborg. Aase founded a primary school with six classes in Burkina Faso. Today, this school has about 550 students with boys, girls and nine teachers. Aase co-financed the school itself because it was difficult to find sponsors for bricks and other expenses.
In addition, Aase has founded a football team that collects rubbish twice a month in her community, as well as a web club for young and vulnerable girls in the Tourouba area, which also teaches them nutritional and cooking skills. With hospital equipment from Denmark, an X-ray department was set up and additional hospitals and dental clinics were created. So far, six hospitals have been able to provide better help and treatment through Aase's support.
In general, the sustainable approach to carrion is important in order to achieve long-term change. To help, a charity called DBL-KOONSO was set up.
If you have any questions, please contact:
Aase Bonde
+45 2344 7177
www.burkinaskole.dk