Husqvarna Motorcycles is pleased to introduce the all-new Svartpilen 125, which opens up the world of urban exploration of a new generation of motorcyclists. With the introduction of the Svartpilen 125 and the associated expansion of the Svartpilen model range, it is mainly young riders who are given the opportunity to immerse themselves in the world of motorcycling. The stylish single-cylinder combines intelligent design with high-end components and offers simple, agile handling.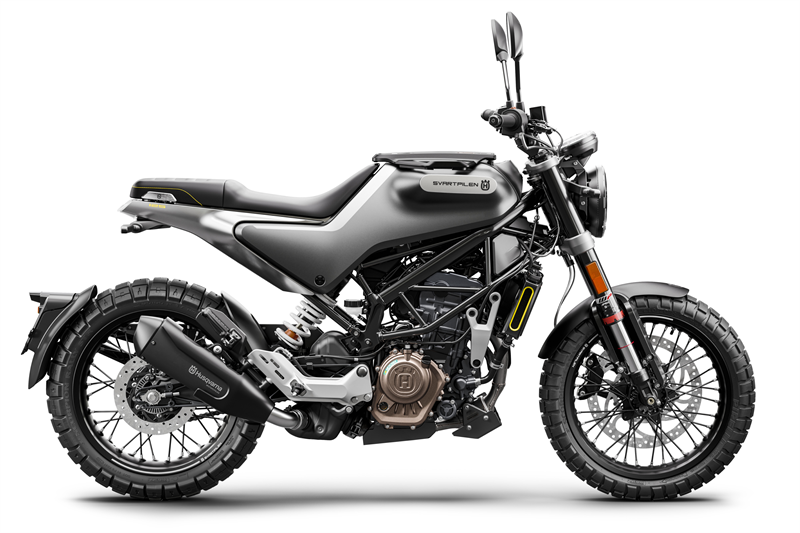 Photos: Husqvarna
With confident ergonomics, unique style and assertive performance, the Svartpilen 125 offers a dynamic driving experience and features a variety of the same high-quality components as the larger Svartpilen models. Whether in inner-city traffic or during road explorations - the combination of a controllable 125 cc EURO 5 compliant engine with nimble handling and low fuel consumption makes the Svartpilen 125 the perfect choice.
The Svartpilen 125 is equipped with reliable by-bree hydraulic brakes and Bosch ABS technology for superior braking performance and control in all conditions. The WP APEX 43 mm fork and WP APEX shock absorbers provide nimble, safe handling and provide accurate feedback when navigating urban environments.
The robust, slimmed-down appearance of the Svartpilen 125 ensures a timeless and authentic look that demonstrates the component quality of the motorcycle and reflects its dynamic driving experience. A black powder-coated steel frame, striking bronze motor covers and anodised components underline the unique and stylish design.
Technical highlights of the Svartpilen 125:
• Excellent power-to-weight ratio
• EURO 5 homologation
• A1 driving licence suitable
• High-quality components and technology
• 17-inch spoke wheels front and rear, equipped with Pirelli tyres
• First-class workmanship quality
• 125 cc single-cycle motor delivers controllable performance at the highest level
• Lightweight - 146 kg without fuel
• CNC-milled footrests
• Fast handling
• LED headlights and taillight
• Low fuel consumption
Designed specifically for the Husqvarna Motorcycles Street model range, the Functional Street Apparel collection offers high-quality products, all designed and manufactured to the highest standards to ensure style, safety and unrestricted movement. An extensive range of high-quality technical accessories is also available for the Svartpilen 125.
The Svartpilen 125 of the 2021 model year will soon be available from the authorized Husqvarna Motorcycles dealers. For more information on availability and price, contact the authorized Husqvarna Motorcycles dealer.