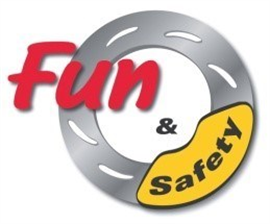 Photos: Honda
The correct handling of motorcycles can be learned. Best with competent instructors and suitable, easy-to-control machines equipped with modern technology.
The trainings are not only for newcomers to driving, but also for newcomers who want to get into the saddle after a long break in driving practice in order to let the wind blow around their noses.
With this in mind, Honda will once again be offering its popular Fun & Safety courses in 2021. The events offer the possibility to train riding with a motorcycle under professional guidance and to combine fun with safety. Interested parties only need the motorcycle driver's license.
New this year: The Fun & Safety Ladies only and the Fun & Safety B196 Training. Nowhere can you learn how to use the bike more compactly and safely.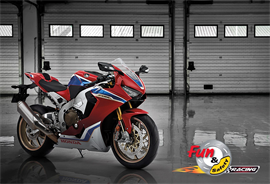 The safety driving training for motorcyclists takes place on closed areas and training grounds, in cooperation with ADAC instructors and specially trained training personnel.
All events will, of course, be held in compliance with and in accordance with the regulations and hygiene regulations relating to and to cope with the coronavirus pandemic, so you must also bring your own full protective clothing.
Below you will find further important information about the individual trainings:
Fun & Safety Training
Especially for beginners and newcomers, we offer safety training in cooperation with the ADAC Driving Safety Center Gründau on the cordoned-off area of the Honda Academy in Erlensee, which makes the participants fit for the road. There, the participants can rediscover the fun of motorcycling under the guidance of experienced ADAC instructors during the eight-hour training sessions.
Our 500 and 650 series are available for training. In addition, we offer the CMX500 Rebel, X-ADV and the new NC750X models with and without dual-clutch transmission.
Fun & Safety Adventure
In the off-road center Bauschheim (near Mainz) we carry out the very successful Fun & Safety Adventure trainings for enthusiastic Africa Twin enthusiasts. Train with set machines to handle on loose ground extensively. After the workout, you know what to do if asphalt becomes unpaved path.
Also at the Ultraterrain Offroad Park in Geisingen (near Lake Constance) we offer trainings with the Africa Twin in cooperation with HighEnduroEnd Fun & Safety Adventure. On this special terrain you will get to know the machine extensively and develop your off-road skills.
Fun & Safety Adventure Tour
In order to be able to test what we have learned on an extensive tour, we offer two tours from this year. Once you go to Sardinia and if you don't want to fly to an island right away, you can have a lot of fun with the Africa Twin in the Vosges. This tour starts at our partner Auer in Stockach. The tours were developed by HighEnduroEnd.
Enduro Training
Various Enduro trainings can be booked with the Africa Twin on the off-road race track in the Lossatal (near Leipzig). Whether beginner or advanced all interested are welcome. We are cooperating with the Enduro Action Team.
Fun & Safety Racing
A safety training on the legendary Sachsenring should not be missing. Together with the driving safety centre Sachsenring, we carry out a training on both variants of the CBR1000RR-R Fireblade. Training points such as handling, steering impulse, brakes, inclination are crowned with guided driving on the Sachsenring. Feel the feeling of total control and learn how to use the CBR1000RR-R Fireblade SP on the Sachsenring according to the motto "Born to Race".
Fun & Safety Touring
To travel on a big touring motorcycle like the Africa Twin Adventure Sports, it's more than just sitting up and driving. Experience all the features and how to use the machine on the dynamic surface during a one-day workout and test what you learned during an exit with the help of Navigation and Apple Car Play/Android Auto.
We offer this training on two different training grounds, namely at the Honda Academy in Erlensee and at the Driving Center in Groß Dölln (near Berlin).
Fun & Safety Slant
For those who want to improve their cornering feeling or even grind with their knee on the ground, we also offer training sessions in the Honda Akademie Fun & Safety slants.
Fun & Safety Ladies only
Not only the statistics give us an indication of this, no, fact is women find more and more liked on motorcycle riding. However, some feel more comfortable if they can acquire more knowledge about motorcycles among like-minded people. Of course, we would like to meet this wish and offer a motorcycle training for beginners and newcomers at the training ground in the Honda Academy.
Fun & Safety B196
Already last year, a lot of motorists got their licence B196. This means that from the age of 25 and having been in possession of a driving licence for five years, you can purchase the B196 in the driving school with some theory and practice hours without an examination. In order to perfect the driving practice in road traffic, we offer owners of the B196 and A1 a training for beginners and newcomers from this year.
TERMINE (Regular FUN & SAFETY All other dates can be found here.) 
March 2021

 

April 2021

 

May 2021

 

June 2021

 

July 2021

 

September 2021

 

March 20
March 27

 

April 3
April 10
April 17
April 24

 

May 8
May 15
May 22
May 29

 

June 5
June 12
June 19
June 26

 

July 3
July 10
July 17

 

September 11
September 18
September 25

 
The cost of a Fun & Safety training is 125 Euros per participant. So choose an appointment right away. Up-to-date information on all dates, venues and prices can be www.honda.de/motorcycles on the website under the menu item »Experience".