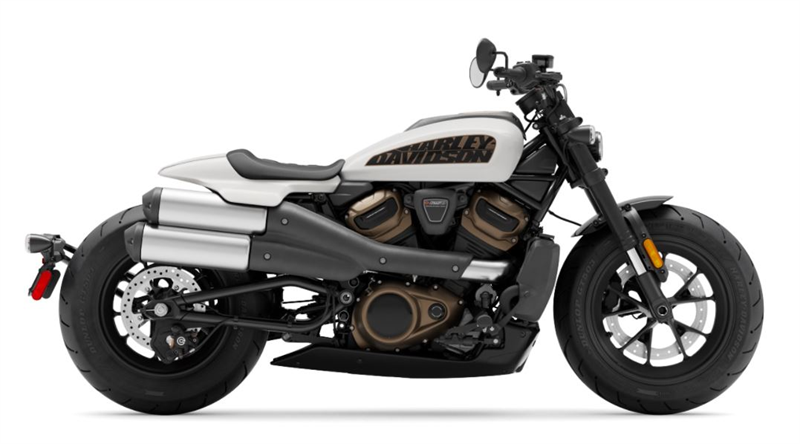 Photo: Harley Davidson (factory)
Old 1200 Sportster wg. Euro-5 discontinued, new 1250 Sportster presented!
Harley Davidson took the Sportsters off the market last year because of the Euro 5 conversion. The shouting was great, after all, the 1200 Sportster was one of the most popular Harley models. Harley has apparently reacted to this and has now presented a new Sportster S. Unsurprisingly, this is based on the new 1250 Revolution engine, which is also used in the also new Pan America.
The new Sportster S is a naked bike with a pretty beefy appearance. Especially the raised double exhaust dominates the look. The stovepipe thick end sound dampers are impressive and remind a little of flat-track bikes like the
Indian FTR 1200.
The engine has slightly less power than the Pan Am. With the Sporster S it delivers 122 hp and 125 Nm of rotoment. In the important range between 3,000 and 6,000 rpm, the engine should offer more taste than with the Pan America. Compared to the old Sportster with 68 hp, the new engine is a big step forward - if you want so much power at all. The engine is a supporting element in the framework concept. The weight could be reduced to 228 kg. The Showa chassis can also be fully adjusted.
At the front, the new Sportster has 160/70-17 tyres. Although this looks impressive in terms of bobber, it should not benefit the handling at all. At the back sits a 180/70-16 tire - from our point of view a somewhat strange assembly! The seat height is moderate with 775 mm typical Harley. As with the Pan Am, the Sportster now also gets a TFT color display with mobile phone pairing and navigation connection. There are three fixed driving modes and two freely configurable as well as cornering ABS and a 6-fold IMU to control the lean angle. The technical setup is so reminiscent of pan America - why not?
The new Harley Davidson Sportster S will be available from 15,495 euros. When the bike will roll to the dealers, is currently not known.