motocompano 3.0 for iOS
– Season 2020 here we come!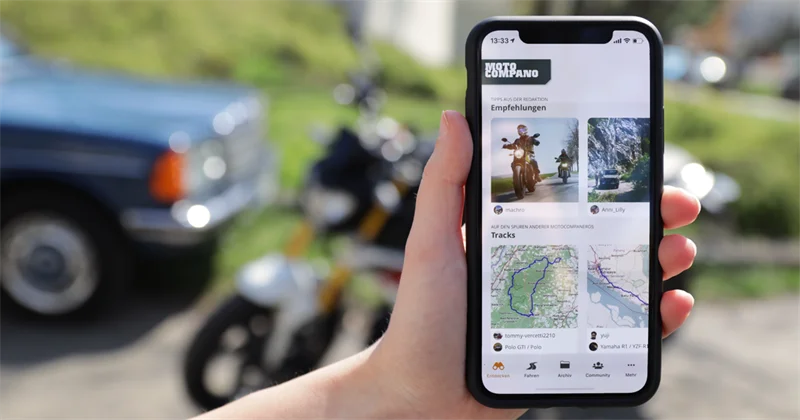 Photos: motocompano
The next development level of motocompano is available for download from the Apple App Store. All iOS users can look forward to a new, clear interface. It's easier to create routes, and messages to friends can now be sent even faster.
With motocompano 3.0 at the forefront
You'll notice the new features when the update appears in your App Store. Because the App Icon now shines with a modern and more distinctive design.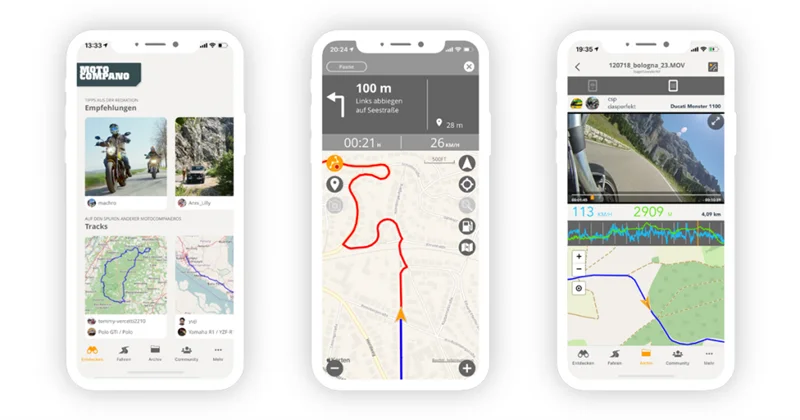 Motocompano 3.0 comes with a new interface to make the introduction to the wide range of functions and the experience more intuitive for all users! From a single main menu bar you can access all areas of your motorlife. Switching between features in Discover, Drive, Archive, and Community can be done much faster. All known functions for inspiration, route creation, etc. can be found more easily via this division. In addition, the new update makes it possible to drag'n'drop waypoints during route creation. With Longpress, you can add completely new waypoints, which are now inserted in the appropriate location of the route. The manual reordering is no longer necessary. This way it is much faster to tailor the route to your needs perfectly. Saved experiences can be sent directly to friends in the archive. You decide whether you want to use motocompano Messenger, the timeline or external services such as Messenger, social media or mail for it.